Poetic Winter Challenge: Solitude
No snow this year not enough to speak about. So here I sit dreaming of ..........
Some beach Somewhere
There's a big umbrella casting shade over an empty chair
Palm trees are growin' and a warm breezes a blowing
I picture myself right there
On Some beach, somewhere Blake Shelton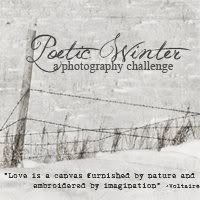 I took this photo at our local park's sand volleyball court.
(selfie)